From Chavin we get a nice early start and start pedaling on good gravel & asphalt roads North and slightly West. They say in Peru this is the dry season. But I have some photo evidence to suggest otherwise. We found refuge on the side of the road under a small roof overhang. And shot the gap between rainstorms eventually finding our best cup of coffee so far in Peru.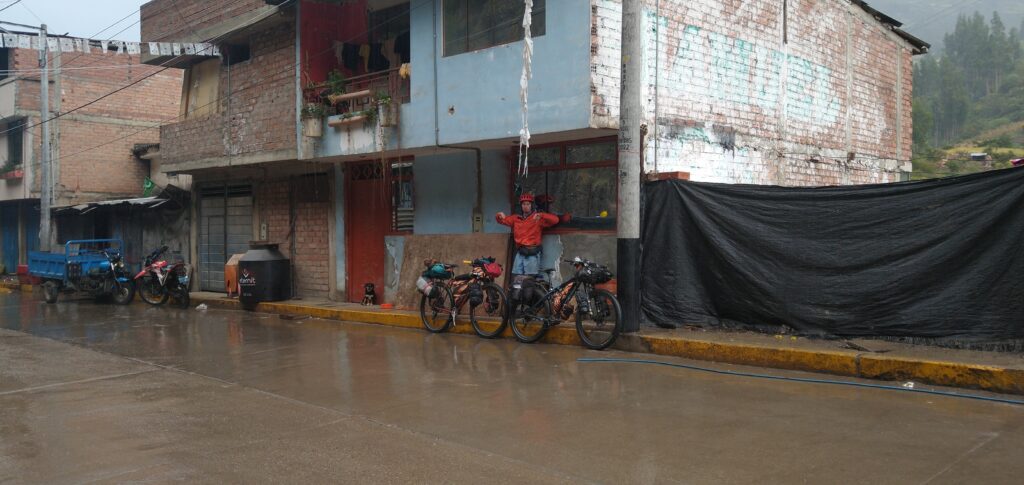 the woman and some girls in the highlands of Peru wear typical traditional outfits. While the men only modern looking clothes. Except when they're in a school parade.
if we don't look wet ragged and in desperate need of real strong coffee in this photo… You're not looking close enough. Still have like 20K more to pedal before we get a hotel tonight. Oh wait, we might be camping tonight and back to the trail ASAP. Yeah we really needed that coffee. Wish us luck!!