packing up camp in the morning. Just above Laguna Viconga.
taking a few hours to pass around the lake. We stopped to let this mule train go by. We clearly just turned on to one of the busiest gringo backpacking trails. All this was to support foreigners trekking and their camps. This was the first of about half a dozen.
Some much pushing of the bikes today. Finally made it to our our second high pass of the trip. 16,000ft. This one was brutal. The views were enough to make it worth while.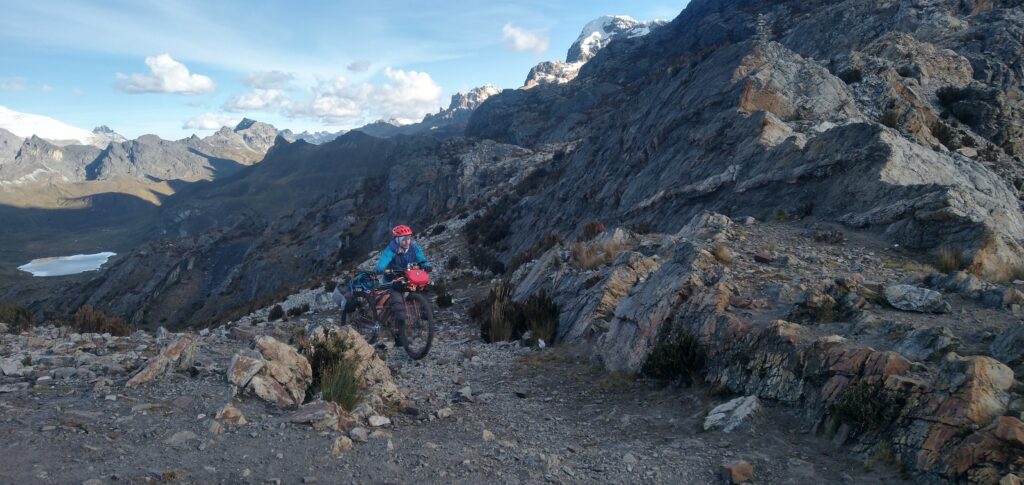 the mountain views are of Siula Grande and it's neighbors. Seen of the movie touching the void.
walk down the other side of the pass. And pitch the tent just before darkness. We were definitely toasted after today.